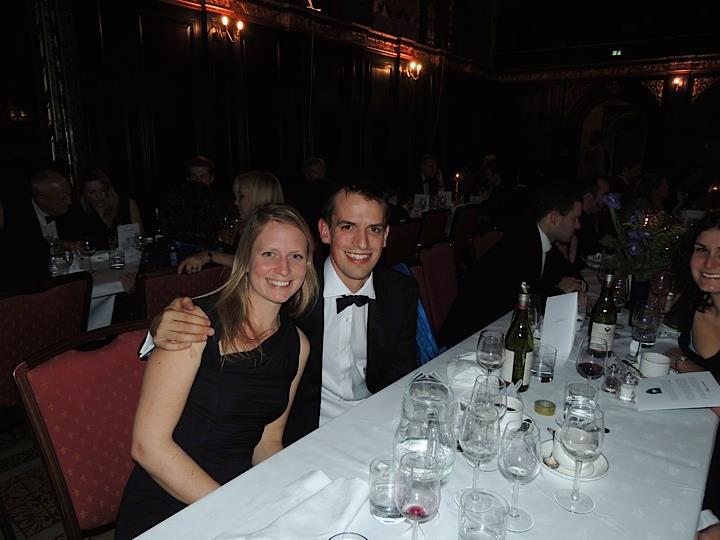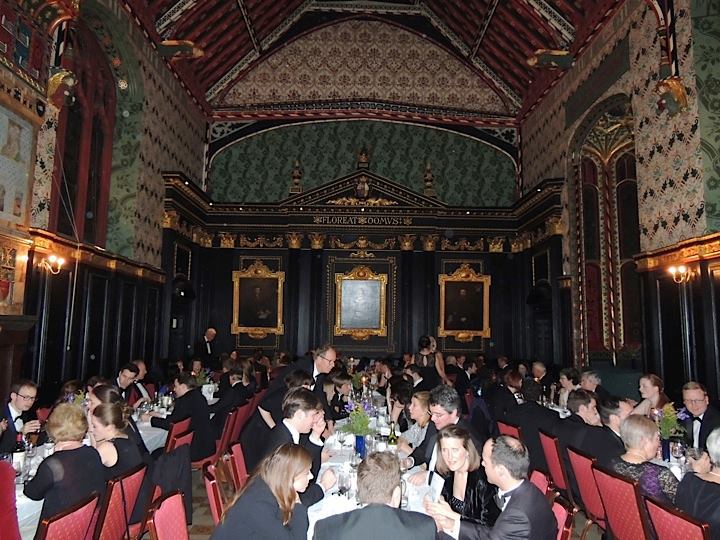 On 9 November Voce Chamber Choir celebrated "ten years of choral perfection" with a gala concert and dinner in Cambridge.
Even the gloomy weather couldn't dampen the choir's spirits as rehearsals got underway in the stunning chapel of Sidney Sussex College. After all, we were there to celebrate a magical ten years since Suzi Digby and Harry Briggs founded Voce in 2003.
Come the evening, extra seating had to be brought into accommodate all the extra audience members who spilled out of the pews. The first half was conducted by MD Suzi Digby and performed by current Voce members, who opened the concert with with Jonathan Dove's Into Thy Hands and Estonian composer Arvo Pärt's Bogoroditse Djevo. Things took a more reflective turn with Vaughan Williams' Lord Thou Hast Been Our Refuge, a commemorative nod to Remembrance Sunday. We also performed pieces from our recent tour to Korea (Hyowon Woo's O Magnum Mysterium) and other favourites by composers including Shebalin, Whitacre, Stanford and Ken Burton.
After a (very) brief intermission, a veritable host of Voce alumnae joined us on stage for the second half. Voce's assistant conductor, Ed Watkins, led the Voce Superchoir in Byrd's Sing Joyfully and other Voce favourites by Britten and Purcell. MD Suzi Digby took the reins again for Pearsall's Lay a Garland, Tippett's Steal Away and Lauridsen's O Magnum Mysterium. The concert ended with a frankly glorious rendition of Ken Burton's Go Tell it on the Mountain, a firm Voce favourite.
Once the rapturous applause had died down, the singers and audience walked the short distance to Suzi's beautiful home in Queen's College, for drinks and canapés in the historic President's Lodge and a sublime dinner in the dramatic surroundings of the Great Hall.
Speeches were made (epic speeches), awards given, gifts presented and merriment thoroughly made as Voce members and alumnae reminisced about ten fabulous years. It was truly an unforgettable evening - if only we could do it every year!
We have so many people to thank - Suzi Digby and Ed Watkins for their musical leadership, Suzi and her husband John Eatwell for so generously hosting us, and Jane Macarthur and Becks Hawley for their flawless organisation of a sensational party. The biggest thanks of all go to our families, friends and supporters - see you all at our next concert!
Voce sing Carols by Candlelight at 7pm on Sunday 15 December at Mayfair's Grosvenor Chapel. Tickets are available online here.